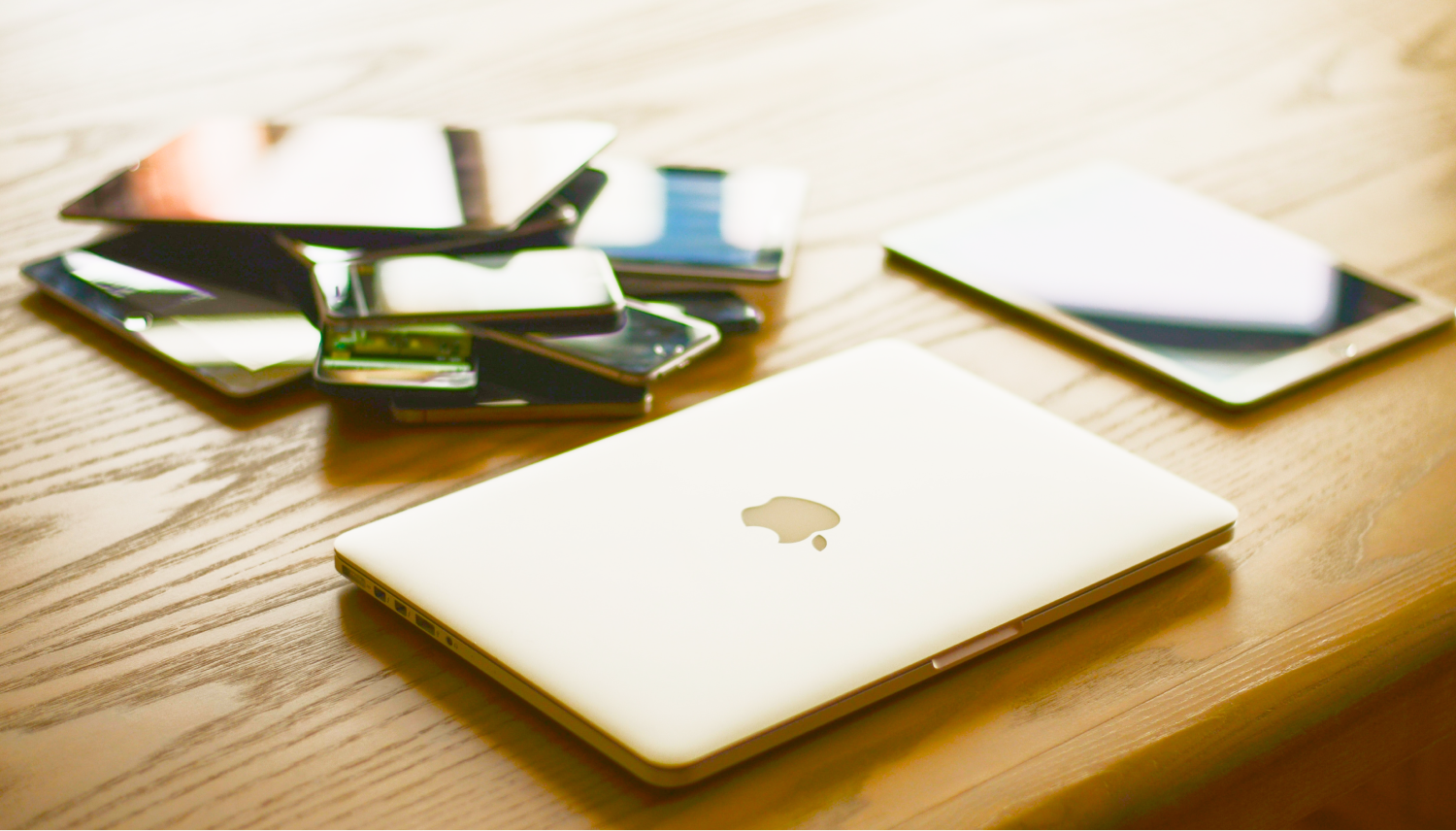 Last month, Twitter said it would allow its staff to work from home permanently if they want to. This is following a recent trend among big tech companies like Facebook and Google, which have mandated remote work at least till the end of the year. With a sudden need for tech companies to switch to remote work, there's little doubt that the pandemic will expand the Mobile Device Management (also known as "enterprise mobility") industry into Unified Endpoint Management (UEM) both in terms of revenue and footprint, at least in the short to medium term. Here are a few reasons why:
MDM's footprint was increasing before COVID-19
A pre-Coronavirus report by Markets and Markets in 2019 already predicted steady growth in the MDM market from $2.81 billion to $7.86 billion between 2018 to 2023. Factors attributed to this growth included increasingly propagation of smartphones and tablets, increased productivity of employees and enterprises, and security concerns around employees using BYOD-devices with corporate data on them. BYOD is already very prevalent, especially in smaller companies, where comfortable majorities of employees are allowed to use personal devices for work purposes.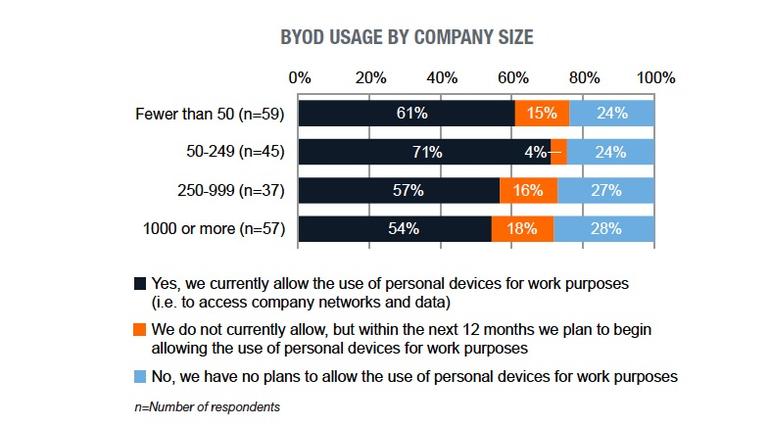 Gartner predicted MDM's growth and evolution into the broader Unified Endpoint Management (UEM) market. In its 2019 Magic Quadrant report, they predicted that the adoption "of Windows 10, Google Chrome OS and Apple macOS will drive the need for a combined endpoint management console in greater than 70% of organizations by 2024." In other words, MDM is subsuming extant client management tools (CMTs) under its aegis to manage not just devices conventionally understood to be mobile (like cellphones and tablets), but also PCs and laptops.
The final structural component which will extend the edge-to-edge ability of MDM is IoT devices like wearables, AR headsets, and ruggedized devices. All of these are already being used by company employees, and all of them are vulnerable endpoints unless brought into the MDM fold.
Not just tech companies are going remote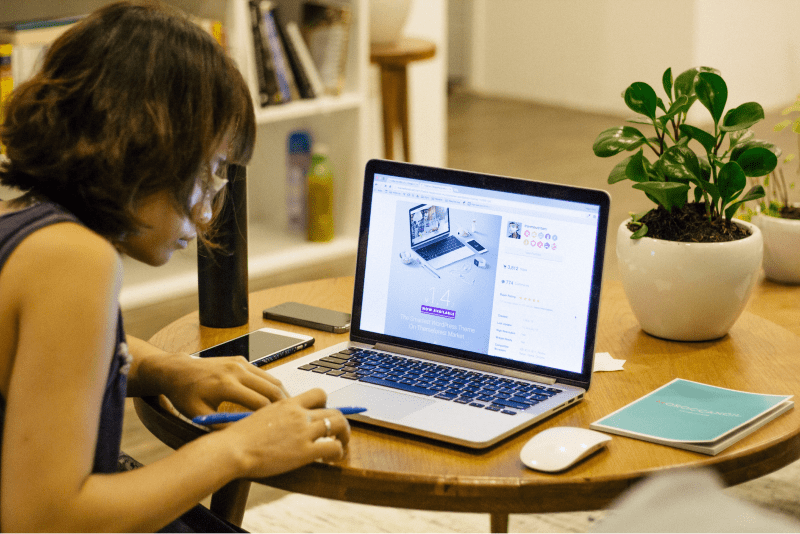 There has long been a debate in American society regarding the need for traditional models of education in the face of online models and mounting student debt. With coronavirus switching schools and colleges to a 100% online model, there are now questions about whether even a campus needs to exist. K-12 classes are already being conducted online. While there are definitely challenges to this new paradigm that are being ironed out and an in-person model isn't likely to completely go out of style, remote education will definitely play a larger role in the near-future.
This general trend is being seen in multiple industries across the board. Coronavirus has taught reluctant managers that remote work is feasible, and has provided them with a de facto distributed workforce to execute their tasks. Barbara Larson, a professor at Northwestern University told NBC News that she expects a trend toward lower-density offices for the next couple of years in industries where remote work was already feasible. This may include the education, consulting, research, telehealth industries as well as parts of in-person industries that can be taken remote, like accounting, HR etc.
Secure mobile device management that can handle a wide variety of devices (including tablets, phones, and laptops traditional laptops) will be critical in securing a near-future that is as distributed and as vulnerable to security threats.
Security threats are prevalent during COVID-19
With so many organizations with already weak security standards and inadequate stakeholder training suddenly going 100% remote in the wake of COVID-19, it's no surprise that cyber-attacks have been on the rise.
Interpol started the #WashYourCyberHands campaign "to keep communities safe from cybercriminals seeking to exploit the outbreak to steal data, commit online fraud or simply disrupt the virtual world."
The WHO has reported a fivefold increase in cyber attacks and has detected email scams directed at the public at large. Ransomware attacks, opportunistic phishing threats, and gray market scams have skyrocketed, particularly in the healthcare industry. In a recent study by IT governance organization ISACA, 60% of enterprises are aware that COVID-19 has empowered cybercriminals to target their company, but only 51% feel completely confident in their teams to detect and respond to cyberattacks.
With the expectation that remote work will continue to be a larger part of the employment landscape after the lockdown, it is reasonable that the same security concerns will remain persistent.
Thus, the need for platform and device agnostic solutions that enable security policies, data encryption, location tracking, BYOD containerization, and remote lock/wipe will rise in the near future.
MDM is needed for productivity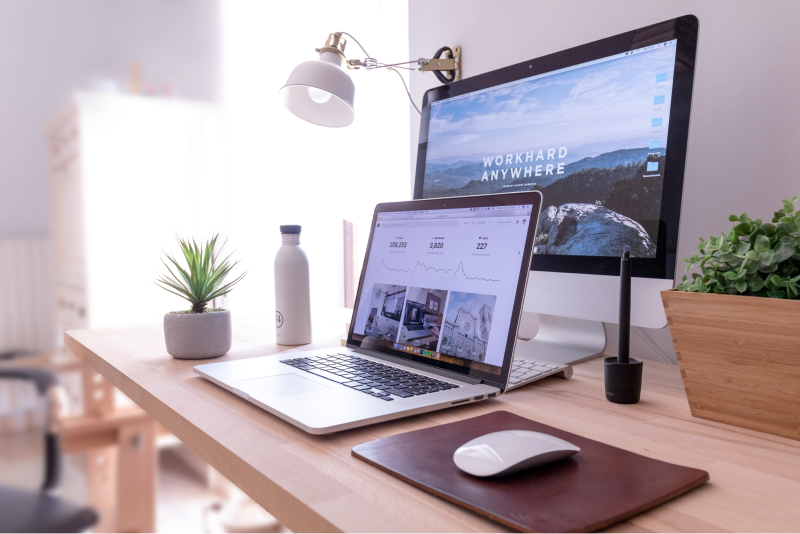 While the jury is still out on whether remote workers are more or less productive, there is no doubt that productivity will remain a key component of corporate governance after the pandemic passes. MDMs often work seamlessly to ensure that common productivity apps like Slack, Zoom, and Office are the apps that workers/users focus on by locking down other, more distracting apps.
For instance, one-to-one device and BYOD programs are prevalent in K-12 schools, with teachers and administrators having the ability to group devices according to class and deploy the appropriate apps and policies.1 The range of devices on which they deploy these policies can vary from students' personal devices to school-provided Chromebooks and iPads pre-provisioned for school use.
MDM industry has recognized the opportunity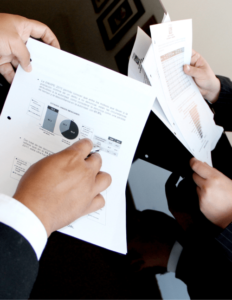 With the rise of the coronavirus, companies have been incentivized to give offers to essential services and other industries that are functional but still impacted by the pandemic. Codeproof is offering free MDM for certain periods of time for industries most affected by the outbreak.
This indicates a clear market incentive that business is growing rather than shrinking at the current time. Trends like #workfromhome, #wfh, #healthcaretech, and #remotework have become cultural buzzwords and indicate both a cultural and market need.
In the final totting up, it's very clear that the MDM/UEM industry will be growing in the near future. The biggest questions that remain relate to the players themselves. Who will take the opportunity to serve a brand-new cohort of users and customers? Only time will tell.